We can work with a range of available budgets...
BABETTE HAYES DESiGN
Designer & Stylist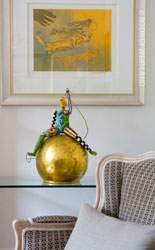 Babette Hayes has been working as a Stylist and an Interior Designer/Decorator since 1964, and has a wide range of private and commercial clients. The range of work varies according to the individual needs and requirements of the project and their budgets. Babette enjoys collaborating with architects and clients and is known for her ability to interpret the clients needs while respecting the architects style and design language.
The project can be renovating an old house or apartment, working on a new home or freshening up an existing space to revitalise your home without breaking the bank.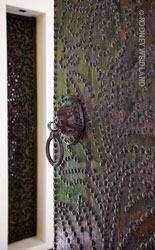 Babette also gives consultations for people seeking advice on prospective projects which entails checking plans, visiting the home, advising on colour, furniture and soft furnishings, wall and floor treatments, lighting and the many factors that go into creating something special. She has transformed many a home simply by re-arranging the furniture and re-hanging the artwork — changing the look and flow and helping you feel at home.
View a selection of Recent Projects and Past Projects showing Babette Hayes' design, decorating and styling work.
Over the years Babette has also been styling and writing for design magazines such as Belle, Vogue Living, Inside Out, House & Garden, Women's Weekly and the Sydney Morning Herald as well as other publications in England and New Zealand. A selection can be viewed in the features section.