Room Magic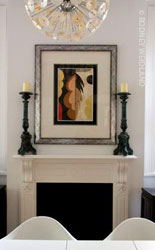 So what is that magic, that special 'something' that is felt and hard to define in words? What makes a space 'work'? What makes a design feel 'right' and another feel cold and unwelcoming? What makes one work space feel inspiring and another turn you off?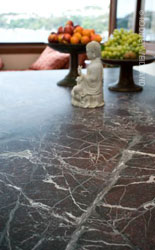 For me, the environment I live and work in is the expression of my creativity. It's nurturing, it's flexible, it's adventurous, it's a haven, it's peaceful and stimulating. It is my canvas on which and within which I express myself. When I feel stuck or out of balance I look around me and start to clear the spaces that overflow, or need to be ordered. When I am with a client I look around me — the way the space has been organized, whether it feels open or enclosed, whether it's alive or missing that certain something. The environment tells the story.
About the Course
During the course you will learn how to use and express your creativity to effect change in the home or work place. You will be able to use what you gain on the course to:
Learn what to look for in assessing and understanding how to go about achieving the best outcome for your project
To appreciate the range of different architectural and design approaches that are possible and available
Learn to play with colour and know how you can break the 'rules'
Understand the importance of the delicate art of placement to achieve order, harmony and balance
Experience what is meant by lifting and raising an energy in a room
Experience your own ability to be spontaneous and flexible
Learn some techniques for tuning into your intuitive creativity
Promote a greater sense of well being for others and yourself through colour, design, form, space, placement and finely tuned detail
Create a framework to put into effect your personal action plan
Learn different styling approaches and techniques for transforming spaces — creating your own magic
Work with colour/symbols
Be inspired by discussions illustrated with a wide range of colour images illustrating key design points
Learn how to interpret spaces and design approaches
Work in groups on a project
Learn how you can creatively change lifestyle patterns
Practice a relaxation technique that supports your ability to get things done, relax and increase your creativity
Have fun
If you are interested in the next available date of the course please contact us so that we can keep you informed.